The MA and PhD Program in Health (specialized field in Health Policy & Equity) emphasizes the analysis and promotion of equity in health through public policy action. It is directed at the societal causes of inequalities in health and the organization and delivery of health care and how public policy can redress these issues.
The program offers a comprehensive curriculum covering major scholarly perspectives. The structure and environment of the field encourage advanced research, new scholarship and opportunities to contribute to the discipline, enabling students to explore health policy in relation to equity and human rights perspectives.
---
Important Dates, Deadlines & Upcoming Events
Important Dates for Graduate Students
---
 
HGSA is excited to announce our upcoming Health Graduate Student Conference, March 28th 1-4 pm (location TBD) 📣.
This is a chance to showcase your research! Topics are open to: research proposals, comprehensive exams, thesis/MRP projects in either presentation or poster format.
This conference is open to both PhD and MA students, however, oral presentation spots are limited.
Abstract submission deadline is February 5th, and results will be announced Feb 15th.
Please submit a 300 word abstract in a word document or PDF, and indicate your preference for an oral or poster presentation to HGSAyork@gmail.com
Many thanks,
HGSC Organizing Committee
Professor Farah Ahmad
Navi Sandhu
Zsofia Mendly-Zambo
Faisal Ali
---
Current News & Announcements
Why Big Pharma must disclose payments to patient groups. An op-ed co-written by York University Professor Emeritus Joel Lexchin was published in the Conversation Jan. 13. Read full story.
---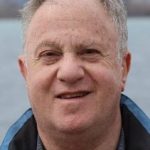 Research by Faculty of Health Professor in the School of Health Policy & Management Professor Dennis Raphael was featured in a CBC story about Sudbury's "poverty challenge" as well as a print story on CBC, and interviewed on CTV News.
---
Congratulations to Tyler Ward who defended his Major Research Paper (MRP) Narrative Review of The Detention of Children in Canadian Immigration Holding Centres: Human Rights Violation and Health Equity Implications from a Political Economy Perspective. Tyler's work is under review by the International Journal of Children's Rights.
---
Recent Publications & Awards
Congratulations to Dr. Farah Ahmad, Graduate Program Director for Health Policy & Equity and Associate Professor on a recent co-authored publication with Alan Fung from North York General Hospital and other research colleagues in the Harvard Review of Psychiatry about a study identifying the role of contextual determinants of depression in Chinese immigrant communities.
---
Great articles from PhD students at York U's Health Policy and Equity Program:
Socially based inequities in breast cancer care: Intersections of the social determinants of health and the cancer care continuum
https://ojs.scholarsportal.info/uoit/index.php/whul/article/view/2
Institutionalized childcare in Canada, Sweden, and Finland and women's health: The intersection of welfare state with cultural beliefs
https://ojs.scholarsportal.info/uoit/index.php/whul/article/view/4
Fair workplaces, better jobs:
https://ojs.scholarsportal.info/uoit/index.php/whul/article/view/77
.