The MA and PhD Program in Health (specialized field in Health Policy & Equity) emphasizes the analysis and promotion of equity in health through public policy action. It is directed at the societal causes of inequalities in health and the organization and delivery of health care and how public policy can redress these issues.
The program offers a comprehensive curriculum covering major scholarly perspectives. The structure and environment of the field encourage advanced research, new scholarship and opportunities to contribute to the discipline, enabling students to explore health policy in relation to equity and human rights perspectives.
---
Important Dates, Deadlines & Upcoming Events
Important Dates for Graduate Students
---
Current News & Announcements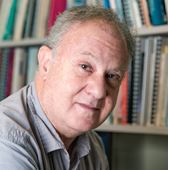 Ontario premier's unprecedented partisan attack on public health worries health experts
York University Professor Dennis Raphael was quoted in the Canadian Medical Association Journal June 17. Read full story.
---
Congratulations to MA student in Health Policy and Equity, Carla Francesca "Kitt" Azores presented at conferences: as guest speaker at Trans* Social Workers in Community Practice (April 8, 2019); at the Pinary Power II Conference on the panel "Trans-Peminisms in Canada" (April 18, 2019); and presenting on "Trans* Medicalization in Hormone Therapy Guidelines;" and at the Congress of the Humanities (June 5, 2019) on the panel "Putting Culturally- Relevant Interventions to Work: Filipinos in the Canadian Social Work Field" as well as presenting on "Family Reunification Work with Filipino Youth and their Families."
---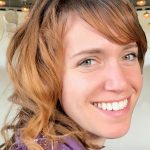 Assistant Professor Lora Appel in the School of Health Policy & Management, and Assistant Professor in Nursing Eva Peisachovich mentioned for their work in Virtual Reality (VR) use in health.
---
Assistant Professor Sean Hillier presented a keynote plenary address at the 28th Annual Canadian Conference on HIV/AIDS Research entitled: In this moment of reconciliation, we as researchers must remember, it's not about us!
Dr. Hillier was also named a Member and Investigator on the CTN: CIHR Canadian HIV Trials Network, where he has been recognized for his expertise of policy and system level issues in the are of Indigenous Peoples living with HIV/AIDS.
---
Way Indigenous children treated in system 'blew my mind': Markham-Stouffville MP
York University Professor Farrah Ahmad was mentioned in the Markham Economist & Sun Feb. 20. Read full story.
---
Recent Publications & Awards
Congratulations to grad student Alla Yakerson for recent acceptance of publication in the International Journal for Equity in Health, Women in Clinical Trials: A Review of Policy Development and Health Equity in the Canadian Context.
---
The Modus Operandi of the Pharmaceutical Industry
Health Canada's Use of its Notice of Compliance With Conditions Drug Approval Policy: A Retrospective Cohort Analysis
Joel Lexchin
International Journal of Health Services, Vol. 49, No. 2: 294-305.
---
Why Home Care Is Undeveloped: A Feminist View
Home Care in Ontario: Perspectives on Equity
Alla Yakerson
International Journal of Health Services, Vol. 49, No. 2: 260-272.
---
Congratulations to Dr. Farah Ahmad, Graduate Program Director for Health Policy & Equity and Associate Professor on a recent co-authored publication with Alan Fung from North York General Hospital and other research colleagues in the Harvard Review of Psychiatry about a study identifying the role of contextual determinants of depression in Chinese immigrant communities.
---
Great articles from PhD students at York U's Health Policy and Equity Program:
Socially based inequities in breast cancer care: Intersections of the social determinants of health and the cancer care continuum
https://ojs.scholarsportal.info/uoit/index.php/whul/article/view/2
Institutionalized childcare in Canada, Sweden, and Finland and women's health: The intersection of welfare state with cultural beliefs
https://ojs.scholarsportal.info/uoit/index.php/whul/article/view/4
Fair workplaces, better jobs:
https://ojs.scholarsportal.info/uoit/index.php/whul/article/view/77
.