The MA and PhD Program in Health (specialized field in Health Policy & Equity) emphasizes the analysis and promotion of equity in health through public policy action. It is directed at the societal causes of inequalities in health and the organization and delivery of health care and how public policy can redress these issues.
The program offers a comprehensive curriculum covering major scholarly perspectives. The structure and environment of the field encourage advanced research, new scholarship and opportunities to contribute to the discipline, enabling students to explore health policy in relation to equity and human rights perspectives.
---
Important Dates, Deadlines & Upcoming Events
Important Dates for Graduate Students
---
Current News & Announcements
Congratulations to Associate Professor and Graduate Program Director in Health Policy & Equity Claudia Chaufan for recent commentary publication The unbearable lightness of the dominant narrative on Cuba in the medical journal The Lancet.
---
Congratulations to PhD Candidate in Health Policy & Equity, Zsofia Mendly-Zambo and Professor Dennis Raphael for the mention of their co-authoring their article "Competing Discourses of Household Food Insecurity in Canada" in The Walrus.
---
Masters graduate student, Jessica Bindra, currently working on her Major Research Paper (MRP), has had an abstract accepted at the upcoming 10th Canadian Conference on Dementia to be held in Quebec City, October 3rd to 5th, 2019. Jessica is also presenting her work at an upcoming student competition sponsored by the Canadian Association of Gerontology.
Jessica wishes to acknowledge the invaluable mentorship she received from Assistant Professor Lora Appel and and Associate Professor Farah Ahmad – in fact her work started within Farah's research methods seminar. Congratulations for the wonderful teamwork!
---
Shortages feared as U.S. looks to Canada for cheaper prescription drugs
York University Professor Emeritus Joel Lexchin was quoted in CBC News July 31. Read full story.
National pharmacare plan a political pill or cure-all?
York University Professor Emeritus Joel Lexchin was quoted in Maclean's June 13. Read full story.
---
In a new article, Dr. Ambreen Sayani, MD and a York U PhD candidate in Health Policy & Equity, concludes cancer control plans can advocate for the determinants of health that influence cancer risk, outcomes and mortality.
---
Recent Publications & Awards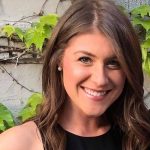 Congratulations to Adjunct Professor, Adrienne Shnier in the School of Health Policy and Management for her recent published article in the Canadian Class Action Review, Do You Have the Heart? A Cross-Border Comparative Case Study Analysis of Certification Legislation and Motions to Certify Vioxx Class Action Lawsuits in Ontario and the United States.
---
Congratulations to Shahram Zaheer (PhD 2017, Health Policy & Equity) for recent publication in BMC Human Resources for Health, Turnover intention of hospital staff in Ontario, Canada: exploring the role of frontline supervisors, teamwork, and mindful organizing. The publication is based on Shahram's PhD dissertation, and is co-authored by Professor Liane Ginsburg and Associate Professor Hannah Wong in the School of Health Policy & Management, along with other co-authors, K. Thomson, L. Bain, and Z. Wulffhart.
---
Congratulations to PhD Candidate in Health Policy & Equity, Iffath Syed on the recent publication of In Biomedicine, Thin Is Still In: Obesity Surveillance among Racialized, (Im)migrant, and Female Bodies in the journal Societies.
---
Congratulations to Tyler Ward (MA 2019, Health Policy & Equity) and Professor Dennis Raphael for their recent publication Canada's Detention of Children in Immigration Holding Centres.
Between 2015–2016, 201 children were held in detention in the Toronto Immigration Holding Centre (Canada Border Services Agency, 2017). There may have been even more held across Canada, but these figures are unavailable. Child detention is illegal under international law and causes serious mental, physical, and emotional health complications. In this article we discuss Canada's detention of children drawing upon scholarship in the areas of (a) human rights and the law; (b) children's health and health equity; and (c) the political economy of the welfare state. The paper provides alternatives to Canadian practices by describing child detention best practices.
---
Congratulations to PhD Candidate in Health Policy & Equity, Alla Yakerson on receiving the 2019-2020 VHA Home HealthCare Graduate Student Award supporting research in the area of Clinical & Health Services Excellence in the home setting. VHA Home HealthCare is a not-for-profit, charitable organization and founding member agency of the United Way Toronto, providing compassionate health care services to over 100,000 clients and more than 2.8 million visits annually in Ontario.
.