The MA and PhD Program in Health (specialized field in Health Policy & Equity) emphasizes the analysis and promotion of equity in health through public policy action. It is directed at the societal causes of inequalities in health and the organization and delivery of health care and how public policy can redress these issues.
The program offers a comprehensive curriculum covering major scholarly perspectives. The structure and environment of the field encourage advanced research, new scholarship and opportunities to contribute to the discipline, enabling students to explore health policy in relation to equity and human rights perspectives.
---
Important Dates, Deadlines & Upcoming Events
Important Dates for Graduate Students
---
Current News & Announcements
Fall 2020 Convocation
On behalf of the School of Health Policy and Management, we extended a congratulatory message to the following graduate students in Health Policy & Equity for completing their degree requirements by the deadline. 
Thank you to the faculty supervisors, advisors, and committee members for your support in the graduate supervision process.   
As you may know, the COVID-19 pandemic created Zoom defences and postponed an in-person celebration. In October, York Convocation contacts graduands for a special ceremony that will take place online. Details are yet to be released to them.
Doctor/Doctorate of Philosophy
Vishaya Naidoo
Alla Yakerson
Master/Magisteriate of Arts
Kewoba Carter
Ilinca Dutescu
Setarah Nourani
Ryan Torrence
---
The article Inequities in genetic testing for hereditary breast cancer: implications for public health practice by PhD Candidate in Health Policy & Equity, Ambreen Sayani was showcased in the top read and cited articles from the Journal of Community Genetics from 2018 and 2019 that included a spectrum of articles covering genetics in primary care, public health aspects of genetics, and ethical, legal, social, and economic issues. It features both original articles and thought-provoking reviews.
---
Recent Publications & Awards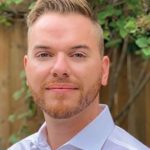 Assistant Professor, Sean Hillier, in the School of Health Policy & Management, and co-authors Elias Chakkour (PhD Student in SHPM in Health Policy & Equity), and Hamza Al-Shammaa (Research Trainee) have paper Indigenous Nationhood in the Age of COVID-19: Reflection on the Evolution of Sovereignty in Settler-Colonial States published in Journal of Indigenous Social Development.
---
Congratulations to PhD Candidate Kiki Chang who was recently awarded an Ontario Graduate Scholarship (OGS) for 2020-21.
---
Congratulations to Iffath Syed (PhD 2019) for the successful publication of Hijab, niqab, and the religious symbol debates: consequences for health and human rights.
Congratulations to Iffath Syed (PhD 2019) for the successful publication of a peer-reviewed manuscript in the International Journal of Environmental Research and Public Health (indexed in Pubmed/Medline), Clearing the Smoke Screen: Smoking, Alcohol Consumption, and Stress Management Techniques among Canadian Long-Term Care Workers.
Faisal Mohamed, a student in York University's Graduate Program in Health, co-wrote a paper that appeared in the "The International Journal of Health Services," exploring how trade policy leads to social and health inequalities by influencing pharmaceutical prices.
.