The MA and PhD Program in Health has two fields of specialization.
The Specialized field in Health Policy & Equity emphasizes the analysis and promotion of equity in health through public policy action. It is directed at the societal causes of inequalities in health and the organization and delivery of health care and how public policy can redress these issues.
The Specialized field in Health System Management & Health Data Analytics* centers around on the use of health data analytics to support health system management decision making and seeks to contribute knowledge regarding both the technological and the socio-political aspects of how health system decisions are made and how system change occurs (or why it sometimes fails to occur).
*Pending Senate approval
Our graduate program offers a comprehensive curriculum covering major scholarly perspectives. The structure and environment of the field encourage advanced research, new scholarship and opportunities to contribute to the discipline, enabling students to explore health policy in relation to equity and human rights perspectives.
---
Important Dates, Deadlines & Upcoming Events
Important Dates for Graduate Students
---
Congratulations to Dr. Iffath Sayed, who recently graduated from our program, and has accepted a tenure-stream position in the Health Policy and Administration Program at Penn State University in the USA.
Instructor Iffath Syed with York University's School of Health Policy and Management part of research team that highlights racialization of long-term care workers.
---
Dr. Akwatu Khenti (PhD 2018) alumni of Health Policy & Management interviewed: Most at risk, first in line: Public health experts say racialized Canadians should be prioritized for vaccines
---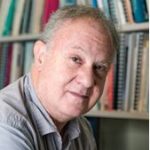 January 27 | 12pm ET
The COVID-19 pandemic reinforces the importance of the social determinants of health
Dr. Dennis Raphael, Professor, Health Policy and Management, Faculty of Health  
It has been known since the mid 1850s that the primary factors shaping health are living and working conditions. Canada has produced many documents about these social determinants of health but provides a discouraging portrait concerning their quality and equitable distribution. The COVID-19 pandemic has served to reinforce these understandings yet the prospect of government action on these issues remains uncertain.
---
Current News & Announcements
The article Inequities in genetic testing for hereditary breast cancer: implications for public health practice by PhD Candidate in Health Policy & Equity, Ambreen Sayani was showcased in the top read and cited articles from the Journal of Community Genetics from 2018 and 2019 that included a spectrum of articles covering genetics in primary care, public health aspects of genetics, and ethical, legal, social, and economic issues. It features both original articles and thought-provoking reviews.
---
Recent Publications & Awards
An October 2021 Y-File article highlights a recent publication about health-promoting possibilities of unionization and working under collective agreements are a neglected area among HPI contributors. The research team – Health graduate students Jessica Muller, Faisal A. Mohamed, Mary Catherine Masciangelo, Morris Komakech, Anum Rafiq and Azeezah Jafry, along with York Professor Dennis Raphael and Ontario Tech University Associate Professor Toba Bryant – explored reasons for this by drawing on an Organisation for Economic Co-operation and Development report.
---
Paper co-authored by Oghenowede Eyawo, a York University assistant professor in the Faculty of Health's School of Global Health and Associate Member in Health Policy & Equity in the School of Health Policy & Management; and A.M. Viens, a York University Associate Professor in the Faculty of Health's School of Global Health and the School of Health Policy and Management:
COVID-19 response and lockdowns: Strategies for low- and middle-income countries.
---
PhD Candidate in Health Policy & Equity, Arnel Borras has published Toward an Intersectional Approach to Health Justice in the International Journal of Health Services.
---
Dr. Farah Ahmad has published Canadian Clinicians Adopting Virtual Health Care During COVID-19 Pandemic: Salute to Our Fast Learners
---
Dr. Claudia Chaufan has published "It's the politics, stupid: Why more "skin in the game" will not help control US healthcare spending" in Race, Ethnicity, Gender and Other Social Characteristics as Factors in Health and Health Care Disparities
---
Dr.
Farah Ahmad
and
Iffath Syed
(PhD 2019) co-authored a publication of an open-access manuscript in the Journal of Concurrent Disorders about
COVID-19 in Canadian long-term care
.
---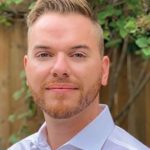 ---
Congratulations to PhD Candidate Kiki Chang who was recently awarded an Ontario Graduate Scholarship (OGS) for 2020–21.
---
Faisal Mohamed, a student in York University's Graduate Program in Health, co-wrote a paper that appeared in the "The International Journal of Health Services," exploring how trade policy leads to social and health inequalities by influencing pharmaceutical prices.